DC-INDUSTRIE2 direct current research project successfully completed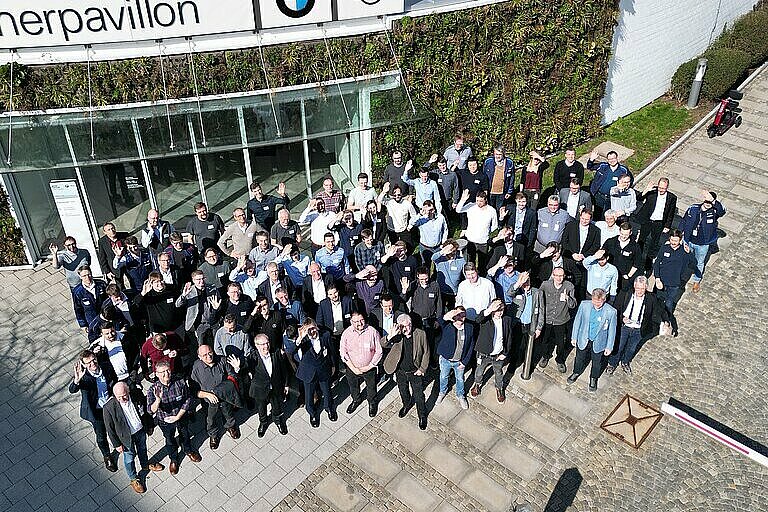 "Direct current from renewable energies can be easily integrated into production and at the same time makes an important contribution to greater energy and resource efficiency," Prof. Dr. Holger Borcherding with TH OWL, scientific director of the DC-INDUSTRIE2 research project, is enthusiastic. Since 2016, more than 40 companies and research institutions have been working on solutions in the DC-INDUSTRIE and DC-INDUSTRIE2 projects on how the potential of direct current technology can be used for industrial production facilities. After seven years, the project will come to an end as planned at the end of March 2023. At the final meeting at BMW' site in Dingolfing, more than 80 project participants evaluated the results and added further measurement results and findings to the system concept already presented.
"We have succeeded in developing a sustainable electrical network for industrial applications and preparing it for rapid dissemination," Borcherding continued. The open concept, which functions independently of manufacturers, is the basis for its broad use, he said. The technology has already been successfully tested and applied in ten model plants and transfer centres. "The efficiency compared to alternating current is convincing: we were able to save up to 20 per cent energy in some applications and reduce the copper consumption in the cabling by half."
Direct current is thus an important building block for a resource-saving climate-neutral industry: "In a direct current system, power demand and supply can be balanced more easily compared to the alternating current grid," says Dr. Hartwig Stammberger from Eaton, coordinator of the DC-INDUSTRIE2 project. Another advantage: "The electrical installation in the factories no longer has to be designed for short-term load peaks. Braking energy, such as occurs with robots and lifting drives, is fully utilised and at the same time the easily connectable storage units provide sufficient energy to limit the production downtime to the actual downtime in the event of a supply grid outage."
The findings from the research projects funded by the German Federal Ministry for Economic Affairs and Climate Action will be taken up and further developed by the ZVEI working group Open DC Alliance (ODCA), which was founded in November 2022.